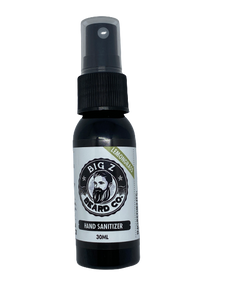 Hand Sanitiser 30ml
Our lemongrass scented hand sanitiser contains 80% Ethanol.
Spray on hands and rub dry. This fast drying hand sanitiser will leave your skin smelling of lemongrass while killing germs.
Alcohol based hand sanitisers are the only known means for rapidly and effectively inactivating a range of potentially harmful micro organisms on your hands when hand washing is not available.
INGREDIENTS: Alcohol (80% Ethanol), Aqua (purified water), Glycerin, Lavender, Eucalyptus Blue Mallee, Hydrogren Peroxide (0.125%), Lemongrass.
Warning: External use only, Flammable, Avoid contact with Eyes, Ears and Mouth. DO NOT SWALLOW- seek medical attention immediately. Do not use on broken or inflamed skin. May irritate sensitive skin - patch test first. Keep away from children.